Professional Eyelash Extensions
Enjoy waking up with longer, fuller & luxurious lashes week after week without mascara. Our lash extensions will give you the appearance of having mascara on without the time of applying it every day and the eventual smudging of the make up. Eyelash extensions usually last around 2-3 weeks, after which you will notice that some of the eyelash extensions will have started to fall out or thin. To maintain a full set of lashes, we recommend a refill service approximately every 2-3 weeks to maintain the thick, full look! Your initial full set of eyelashes will take approximately 2 hours to apply depending on the individual.
Full Lash Set ...........starting at $150
2-3 week fill.........starting at $50-$60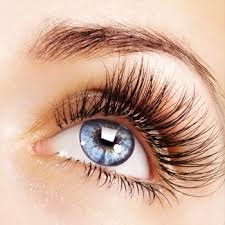 Eyelash Maintenance
It is important to keep some things in mind after your eyelash applications. To keep them looking great for as long as possible, do not get them wet for at least 24 hours and avoid any unnecessary rubbing or contact with your eyelids. Avoid using oil-based products near your eye area. When you are sleeping, it is best to sleep on your back or sides to curtail losing lashes in your sleep. Lastly, we do not recommend wearing mascara while having eyelash extensions, as the continual contact with your eyes and lashes will shorten the time that your lashes will stay on.
Look fabulous for a special occasion & everyday! We offer full set eyelash extensions & lash fills in North Attleboro, MA!
Call or Email Today!!
508-319-9772