Thank you for choosing Megan Elizabeth for your spa and beauty needs. We look forward to providing you with the best possible treatment and service!
If you need directions, please click on the map below and you can get directions from anywhere!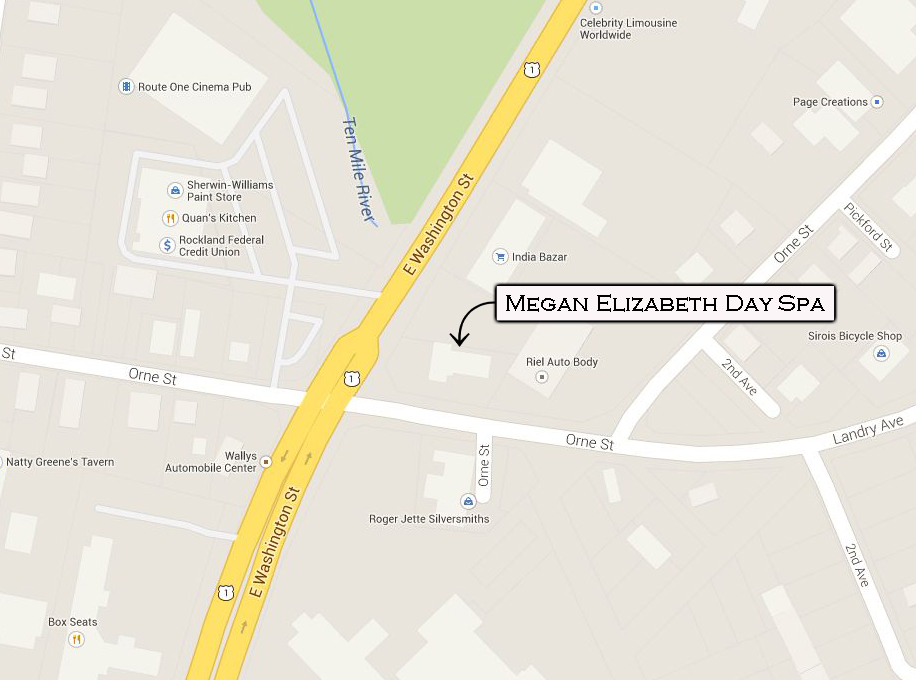 90 Orne Street, Second Floor Rear, North Attleboro, MA 02760
Our location is conveniently located on Route 1 in North Attleboro across from Box Seats Restaurant and The Cinema Pub. Once you set foot inside our tranquil oasis you will escape the stresses in your life. Please come by to relax and unwind from life!
Phone: 508-319-9772
Email: megmajeran@gmail.com