Megan Elizabeth Day Spa is continually improving who we are and the experience that our clients receive. We appreciate your feedback and are blown away by all the positive support we have been given by our clients!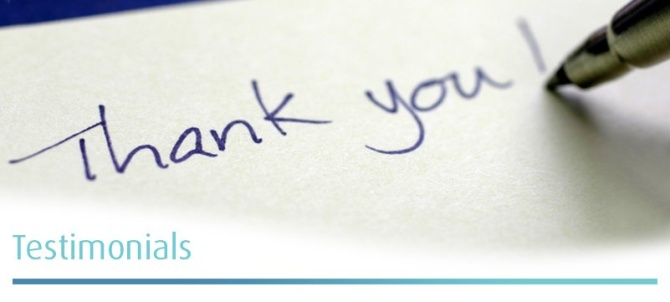 Megan is amazing. Best facial I've ever had. She doesn't just give the "fluff" facials you get at other places. She pays attention to your skin and what it needs. She asks questions to see if any dietary or medications could effect your skin issues. She explained everything she was doing and why. And asked what I current use for products. Megan gave me great cleanser advice, etc. and it wasn't so I would buy her product, it was because she genuinely cares about getting you the results you want. I highly recommend her. ~Dina G.

I have no complaints. I received excellent service on my visit and was very satisfied. ~Margaret I.

Megan and Aimee are delightful and the atmosphere is a calming interlude. ~Eleanor S.
Megan is the best. Love her products And all her services! Have used her for my family And recommended Her. ~Pat H.

Its always such a relaxing experience here where you truly feel pampered and cared for. I can't think of a better way to reward yourself after hard work or just simply looking to relax your body soul and mind. Along with having more youthful and refreshed happy looking skin. ~Colleen R.

I had the most amazing massage with Aimee. She was so nice and welcoming and I can't wait to come back again soon. ~Jeanne-Marie D.

A very relaxing day! ~Lisa C.

Truly relaxing and much needed. Need to pamper myself more. ~Loretta A.

Loved the visible radiance treatment and Megan's TLC as she gently pampers you! My husband DID notice a glow, and I will definitely return for this treatment again! ~Kathy H.

After my facials I feel so relaxed and my skin looks so fantastic. Thank you! ~Connie N.

Aimee and Megan are an amazing team. I look forward to my monthly visit's. ~Patricia O.

Your Spa is relaxing, clean and welcoming. I'll be back soon for another day of pampering. ~Sue M.
I continue to schedule with Aimee because she makes it all about "me". Being a wife and mother, that is usually not the case at home. Aimee is very knowledgeable and listens to me about my problem areas. I always feel so much better after a visit. She is the best!! ~Pat K.
I had a great experience and look forward to many more. Megan is very accommodating and does an excellent job! ~Danielle A.
Your new location is amazing with added features and rooms. You feel the calmness once you pass through the doors. Very professional without all the hoopla. If you want a great way to relax book your appointment for a facial, massage or any of the other service. Just like the name says: ME day spa (Megan Elizabeth day spa) it WILL be about YOU! ~Susan B.
I've been going to Megan Elizabeth's for almost 5 years. It's always been wonderful. ~Nancy M.
It's very comfortable to have a facial or a massage at Megan Elizabeth. Thank you. ~Eleanor S.
Aimees massage technique relaxes and rejuvenates my mind and body. The precious time I spend with her is truly therapeutic. ~Rob P.
Working in Boston there are a lot of great spas, but none of them are better than Megan's. Glad I found you! ~Rhonda A.
Thank you Aimee for a fantastic massage today!
Thank you so much for my amazing lash extensions! I love them!
Aimee has "that magic touch" . My body never felt soooo relaxed. I'd call that a real gift.
Megan provides facial and waxing services of the same quality as a Newbury Street spa at suburban prices. I've been seeing Megan for regular facials and waxing for over four years and can't imagine going to a different aesthetician. She understands my skin and makes appropriate recommendations for facials and products. She gives me the personalized attention I need. Megan is accommodating of my schedule and is always on time. I can't say enough positive things about Megan - I look forward to every visit with her!
~ Sarah R.
Megan Elizabeth is the most talented woman in the business - coming from a fellow spa therapist - very relaxing - facials - wax master - from my eyebrows to my brazilian - The Best!
~ Jennifer N.
A wonderful and relaxing spa facial treatment! I truly enjoyed the entire experience from start to finish and can't wait to return!
~ Erin F.
I've had facials from all over the country and I feel that Megan is the best. She is professional and asks the right questions, prior to your service. I would highly recommend her for any service. I've been lucky to have facials and reflexology! Wow! Destressing is incredible with Megan.
~ Pat H.
I enjoyed this facial so much! I am thinking that this would be a great gift to give my most special friends!
~ Margy B.
I just enjoyed another relaxing, restorative facial with Megan. As soon as I walked in, I knew I was in good hands. Megan's facials are "yummy" - especially the "mint chocolate" facial. I love the ambiance and serenity of the spa, and leave feeling refreshed and rejuvenated.
~ Nancy P.